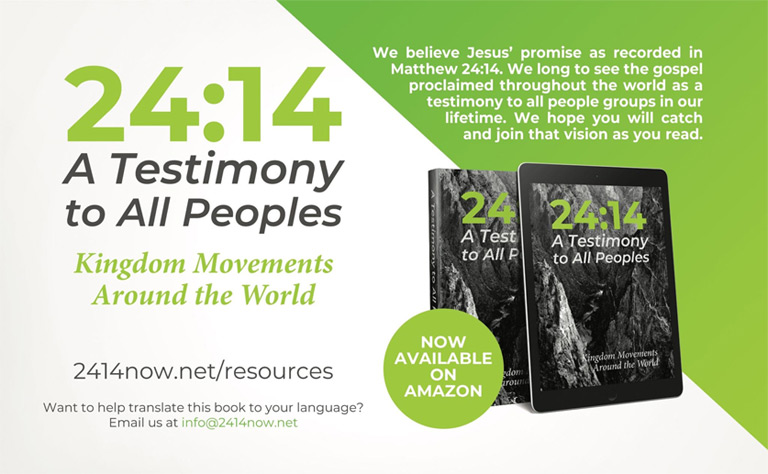 24:14 A Testimony to All Peoples
24:14 –  A Testimony to All Peoples is a book about the 24:14 Vision, providing a clear call towards mobilization and urgency. Representing a diverse group of movement leaders and strategists, 24:14 – A Testimony to All Peoples is available for free in multiple languages and platforms. For bulk paperback orders (of 30+) or access to other language versions, email us at [email protected]
Global Movement Statistics
For the first time, we have a global picture of movement progress through the painstaking research and data gathering of the 24:14 Community. See the dashboard below for the latest metrics on movement progress globally, updated regularly. You can download this presentation here: Global Dashboard March 2022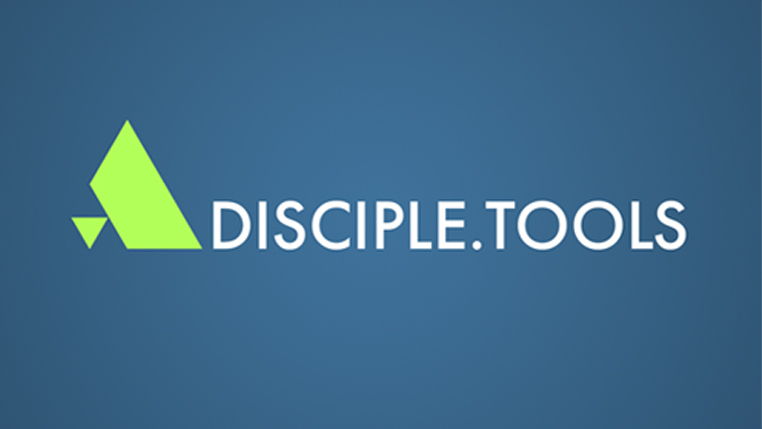 Disciple.Tools
Disciple Tools was birthed out of a desire to use media as a front door to sharing the gospel and starting movements. Originally designed as a follow up system for incoming contacts, the software has grown into a complete movement tracking tool. Using state-of-the-art security and an architecture that allows you to own and control your own data, any team or ministry can have their own independent and completely private instance of the software. The software allows independent instances to share what data they want with 24:14 or any other trusted partners safely and securely.
Disciple Tools is set up to track individuals or groups generationally. It can handle any size movement with insightful dashboards, charts, and maps on contacts, baptisms, groups, churches, or movements. It is available in 9 language interfaces and is set up to easily translate or add languages. Disciples Tools is completely free and open source to the 24:14 Community.
GenMapper
GenMapper is an app for tracking church planting. It includes the ability to track generational streams, church health, people groups present, and geographical locations.
Geographical streams can be viewed, edited, and exported. Symbols are used in the generational maps to assess church health. A global people group list by country is available to measure engagement around the world. GenMapper makes use of your phone's GPS to geographically locate groups, but alternatively can utilize geocode search bar or a map that can be zoomed to pinpoint locations if preferred.
GenMapper can be used in offline mode until the data can be uploaded to a secure server when online.
Tutorial videos can be found here.
A JOURNAL FOR MOVEMENT LEADERS
Accel is an online journal jointly published by RUN Ministries and 24:14, written by movement leaders for movement leaders. Launched in September 2019, Accel is designed for practitioners whose desire is to help movements start, expand, or deepen.
Security is paramount with Accel. If you are a CPM catalyst and would like to be considered for membership with Accel, click the button and sign up. You will need to provide references that we can check to complete your registration.
CPM TRAINING RESOURCES
As a global community of CPM catalysts utilizing a variety of Kingdom movement approaches, 24:14 does not promote one training approach to catalyzing movements. However, these are public training processes and materials from some in our community.
ReadySetGO is the great commission (Matthew 28:18-20) for sports people. We gather, envision, prepare, and strategically empower people to make disciples for Christ in sport and play.
https://readysetgo.world/en
Zume is an online training resource developed by experienced movement leaders. It is available in many global languages and offers both training and coaching.
https://zumeproject.com
E3 Partners is a US based missions organization that offers training in starting reproducing discipleship and reproducing church. Check out their resources!
https://e3partners.org/training/
The No Place Left network has spanned across the globe, training people in movements. They are in many places and nations, and are a tremendous partner for those seeking to start movements.
https://noplaceleft.net/four-fields/
Since Biglife embraced a movement paradigm, they have seen movements kick off in many areas of the world. They have taken their movement training and put it online for all to share.
https://big.life/training/
Accelerate has seen movements start in several regions of the world. Accelerate emphasizes a discovery approach that encourages people to learn for themselves from the scriptures.
https://accelerateteams.org
Steve Addison has written multiple books on movements, and now has started the Movements Podcast that highlights how practitioners are starting movements in their own words.
https://movements.net/podcast
Based on the principles captured in the book that he co-authored, Paul Watson runs Contagious Disciple Making, a training and coaching resources that encourages a discovery model for disciple-making.
https://contagiousdisciplemaking.com
The Discover App is a powerful tool for encouraging obedient discipleship which is easy to use and easy to share. In thirty studies, the group is taken from Creation, through to Christ. The website often offers training in a discovery Bible study process as well.
https://discoverapp.org
DMMs is sponsored by C Anderson from YWAM Frontier Missions. It offers coaching, training and help for novices and experts wanting to start movements.
https://ywamfm.teachable.com/p/disciple-making-movements/
1Body Church is a decentralized network of disciple-making simple churches in the Tampa Bay area of Florida. Our vision and mission is to launch and grow disciple-multiplying movements that transform communities until the whole world knows about Jesus.
https://1body.church/manual-docs/
The World Evangelical Alliance is an interdenominational organization of evangelical Christian churches, serving more than 600 million evangelicals, founded in 1846 in London, England, United Kingdom to unite evangelicals worldwide. WEA is the largest international organization of evangelical churches.
https://worldea.org/
24:14 will evaluate movement resources that have been effectively used by our community members. If you have any additional resources that you feel should be included on this page, you can contact us below. Promoted resources should be hosted on their own site, collaboratively support the Body of Christ, utilize movement principles, and be offered free of charge.